GAME FEATURES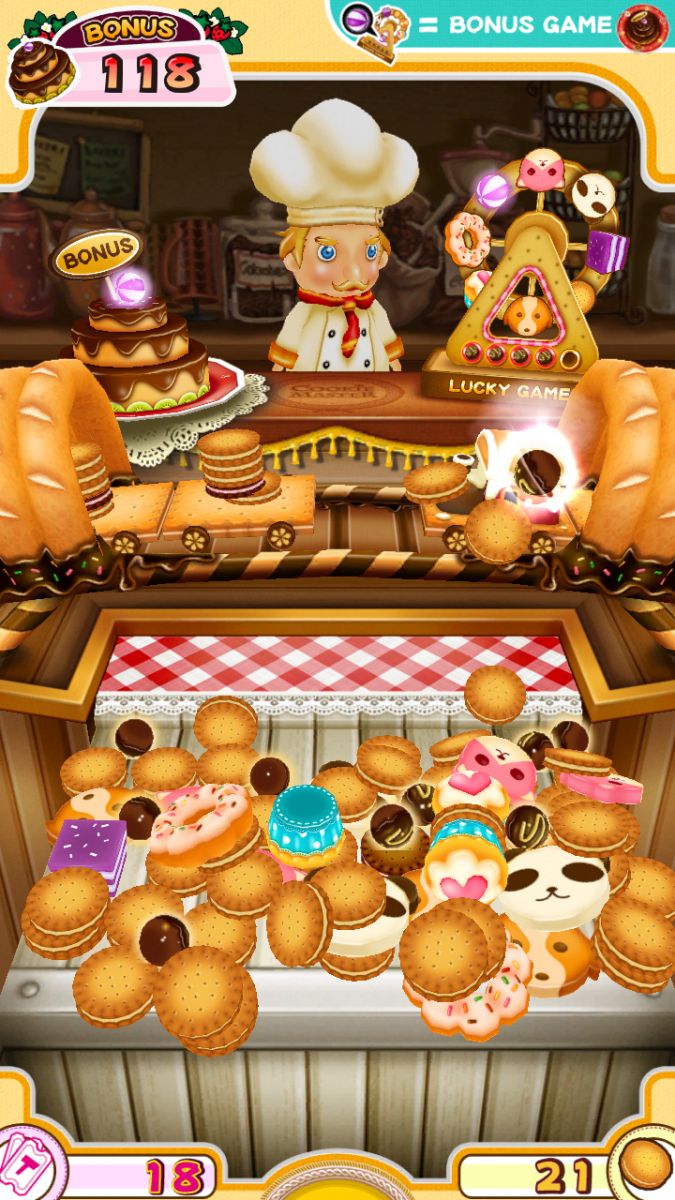 This game uses the Pastry House as the theme for its backdrop. The graphic designs of the cookies and desserts are delectable and appealing ; the actions and facial expressions of the baking chef are very entertaining. All in all making its game that can stand the test of time.
A State of the Art Pusher Machine.

Each Cookie Brings You Different Surprises.

Lovely Graphics Design Appeals to Players of All Age.

Cookie Wheel Provides You A Chance to Win the Bonus Game.

Attractive Cabinet Design with Shiny LED Effect.
HOW TO PLAY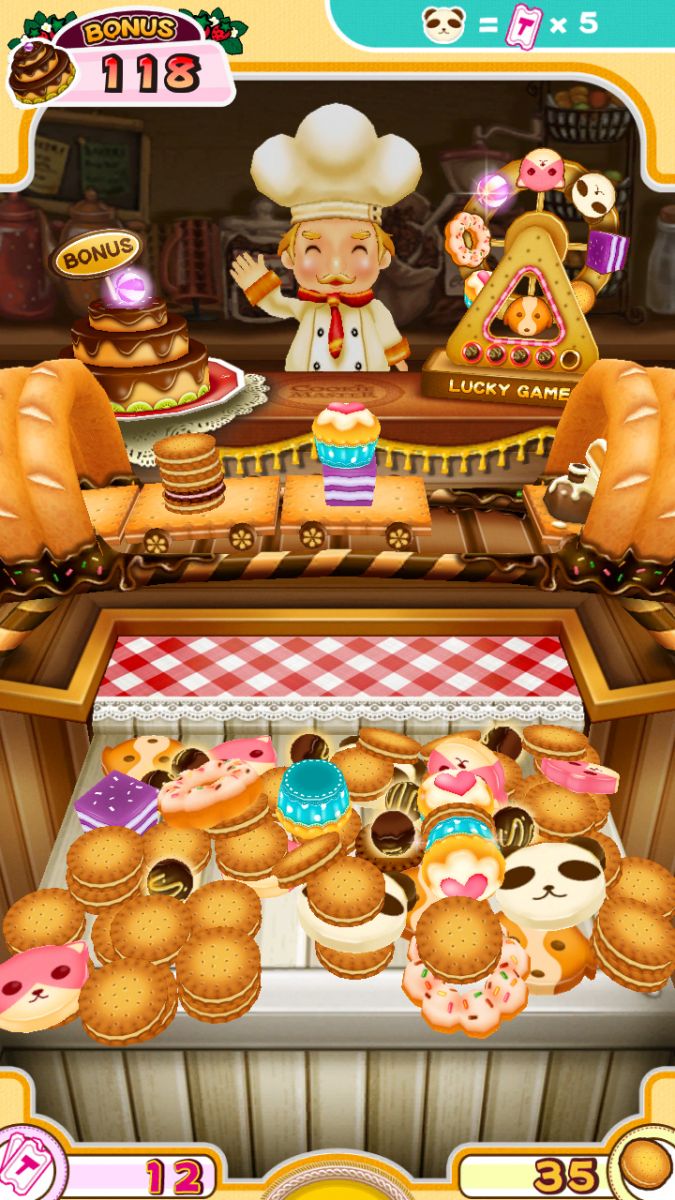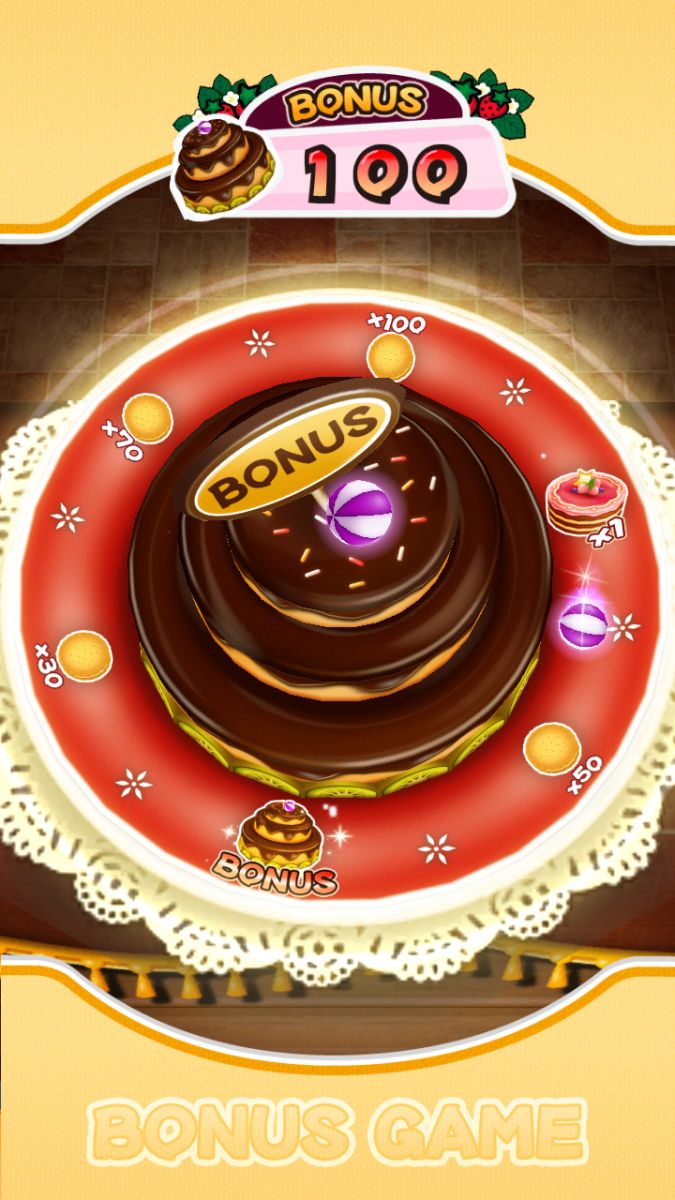 After inserting the coins, the player will receive a cookie which acts as the bullet.

Shooting starts by pressing the shoot button and aiming at the desserts on the train.

Cookies that have been shot will fall onto the pushing platform and will be pushed forward and upon dropping off,points will be rewarded.

The Lucky game (Ferris Wheel) will be triggered after collecting 5 chocolates.

The game will enter the Bonus Game if the Ferris Wheel stops on the lucky candy.

The jackpot will be rewarded if the lucky candy stops on "Bonus".

Functional Dessert Explanation :
Cupcake:

rewards a double-shoot, whereby during shooting, an extra shot of cookie is provided.

Purple Cake:

rewards double-block, blocks up for both sides, then the cookies will not fall off the cliffs.

Donuts:

rewards powerful-cookies. Cookies are burning with flames that giving extra power and are able to shoot down even more cookies.

Strawberry Cake:

rewards all-push, the pusher pushes forward to drop all the cookies and desserts on the platform in one go.
DEMO PLAY
SPECIAL FEATURES
BONUS GAME
SPECIFICATIONS
Monitor:32" High Resolution LCD Widescreen.

Players:1 Player Video Arcade Coin Pusher.

Voltage:AC110V~120V / AC220V~240V (50~60HZ) │ 220W

Dimensions(mm):W 750 * D 680 * H 1965 (Single Machine) ; W 2260 * D 680 * H 2355 (3 Machines +
Light Enclosure)

Weight(kg):230.