GAME FEATURES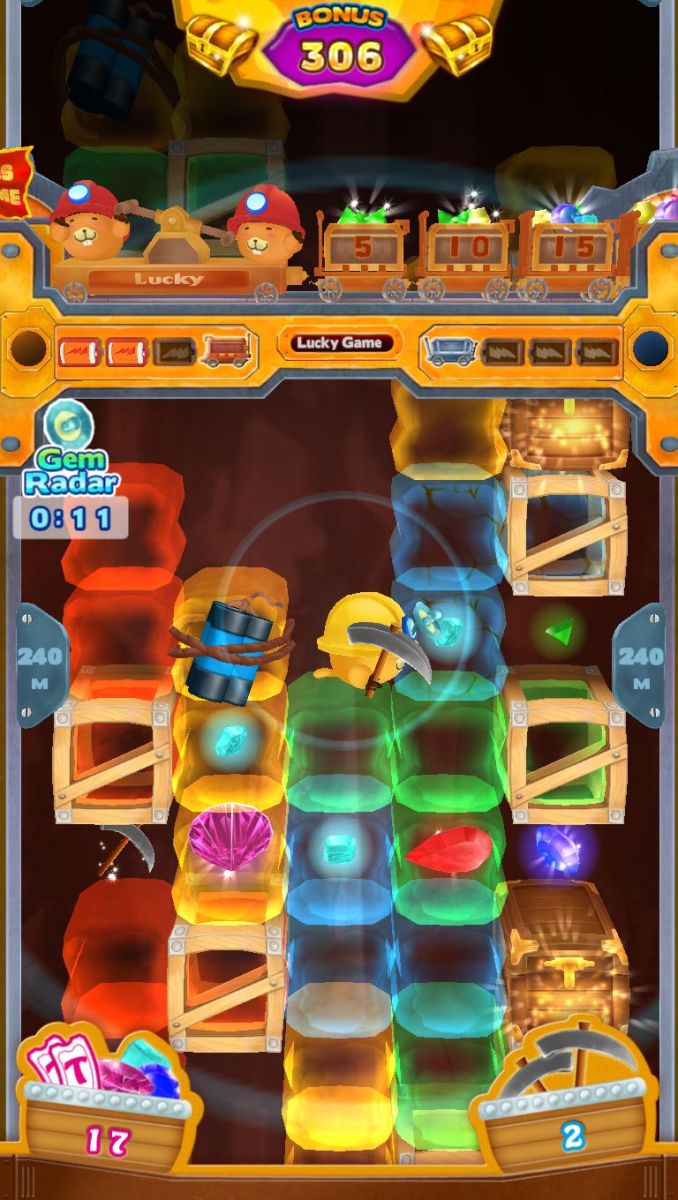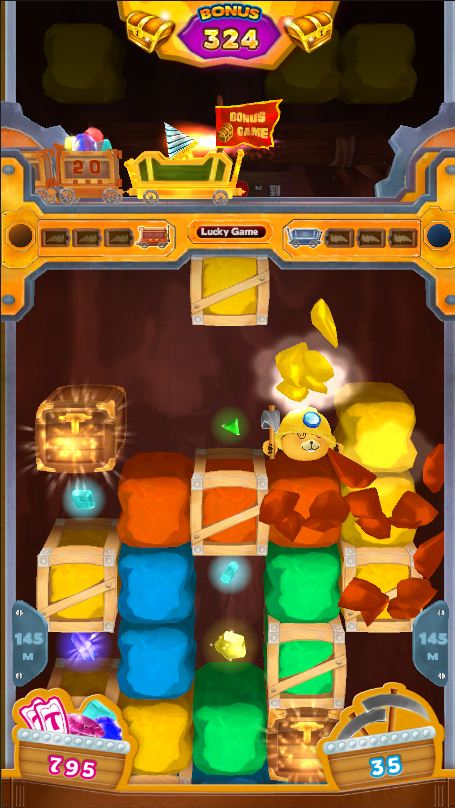 Brand new addictive puzzle redemption game.

Dig to the base to challenge bonus game.

Special power up tools with different functions.

Full of Surprises & Adventures.
HOW TO PLAY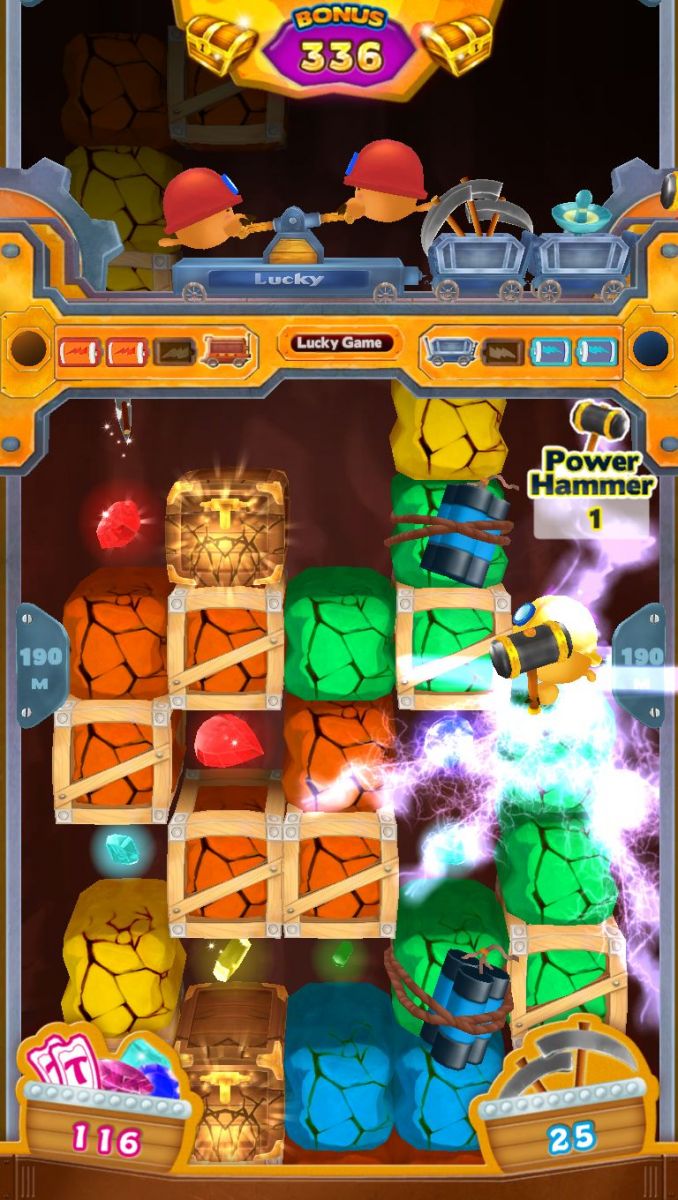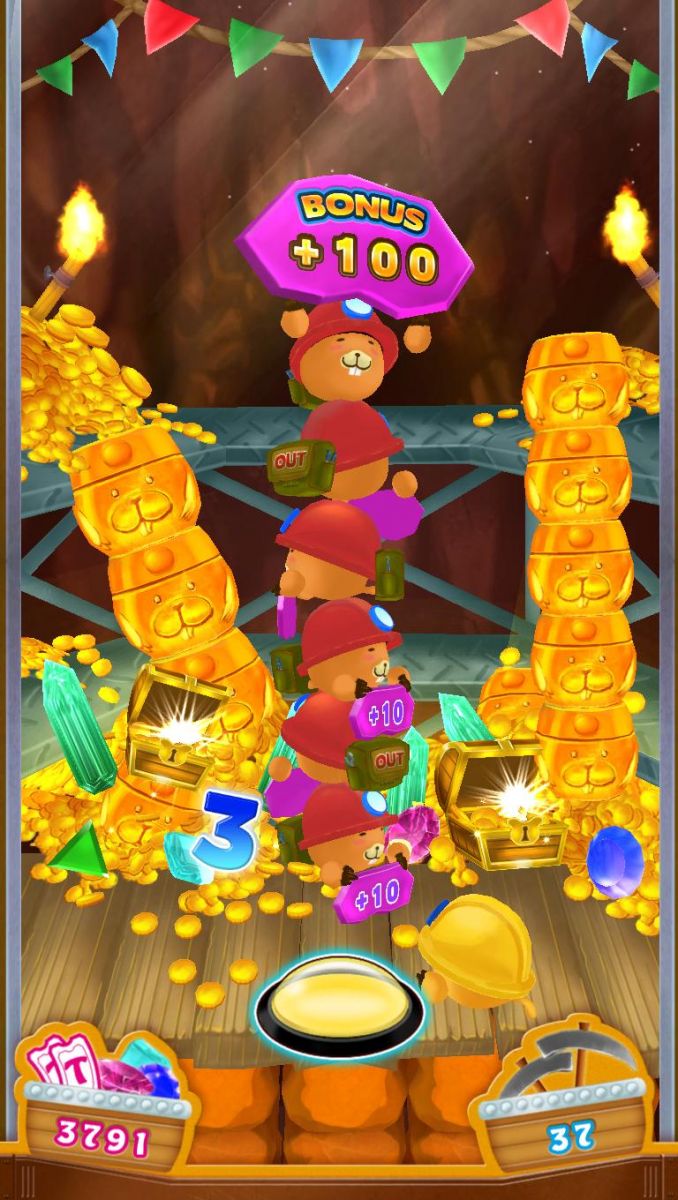 A single player game. After inserting the coin, the player will be given a pickaxe and with the use of three push buttons, each of different directions to control to move or strikes to crush stones in order to seize the gems and gain points.
Strike the stones and adjoining rocks in the same color will be smashed simultaneously with 1 knock; after clearing the obstacles, move to win the gem and get points.

Knock twice for crates, and if bomb on the stone is detonated, wider range of stones will be crushed.

Collect 3 Red/ Blue Batteries to start tram and enter Mine Cart Lucky Game.(2 different trams for 2 different types of Lucky Game)

Dig to the base to enter the Bonus Game.

In the Bonus Game, win 5 times (face front) in a row to challenge Bonus, if win the very last round again, maximum Bonus is awarded.

Function Tools Introduction :
Pickaxe: get extra strikes.

Power Hammer: smash all blocks.

Gem Radar: X-Ray to see through hidden gems inside of rocks.

Magic Bomb: turn 1 certain color of rocks into treasure box.

Super Drill: dig straight to the foundation to enter Bonus Game.
SPECIFICATIONS
Monitor:32" High Resolution LCD Widescreen.

Players:1 Player Video Arcade Action Game.

Voltage:AC110V~120V / AC220V~240V (50~60HZ) │ 200W

Dimensions(mm):W760 * D690 * H1950 (Single Machine)

Weight(kg):90.